The Farm
With the beautiful backdrop of Mount Baker, Nature's Pickin's Market is in the middle of a not-so-ordinary farm.
The farm is home to the EcoDairy in Partnership with Science World; "Inspiring young minds to discover the science and technology behind where their food comes from." The EcoDairy is a one-of-a-kind demonstration farm, offering a unique, highly interactive learning environment with the help of their mascot, Vicki the Cow.
Not only will you learn how they use cow manure to power the farm, but you will also meet the Vitala cows in the EcoDairy barn that produce the only truly traceable milk in BC. And you will be able to find the fresh dairy products from Vitala Foods in our market.


Behind the market, beyond the blueberry and blackberry fields, you will find a rice paddy. Yes, a rice paddy in Canada! The harvested rice is for "Canada's first locally produced fresh premium sake." The small batch production is made from 100% BC grown rice; a dream come true for The Artisan SakeMaker in their passionate pursuit for producing a truly "Canadian Sake." We are fortunate enough to also carry the only BC-grown rice in our market.
Beside the market, you cannot miss the baying of the goats on the roof. Spring time on the farm is so exciting with the birth of all the baby animals. Underneath the goats keeping the grass on the roof nice and trimmed, you have the pleasure of meeting all of the other farm animals; Dora the donkey, Angel and the other mini horses, the baby calves, and we cannot forget the pigs and turkeys. It is a great free experience for little ones and the not-so-little ones in the family. Be sure to wash your hands at the hand washing station, because right beside the Animal Exhibit is the Ice Cream Hut. The ice cream is made with the milk from the Vitala Cows that live right here at the EcoDairy. The Ice Cream Hut is open seasonally, beginning May long weekend.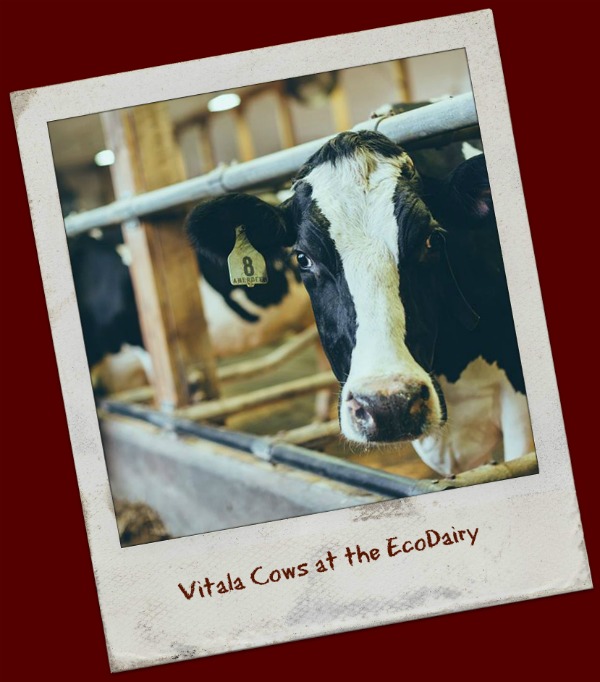 Innovative is a word we would use to describe the farm. Alongside the Discovery Center you will find an Electric Vehicle Charging Station.(TO BE OPERATIONAL SOON) This is a viable option for reducing our community's greenhouse gas emissions. To learn more check out www.pluginbc.ca and stay tuned for updates on the public announcement.

Life on the farm for Nature's Pickin's Market, goes beyond what is harvested in the fields, whether it is the No Spray U Pick blueberries or the hundreds of pounds of fresh produce. It is about people, businesses, and farmers with a vision for education, sustainability and supporting our local community.