Locally Trending
Localize Your Food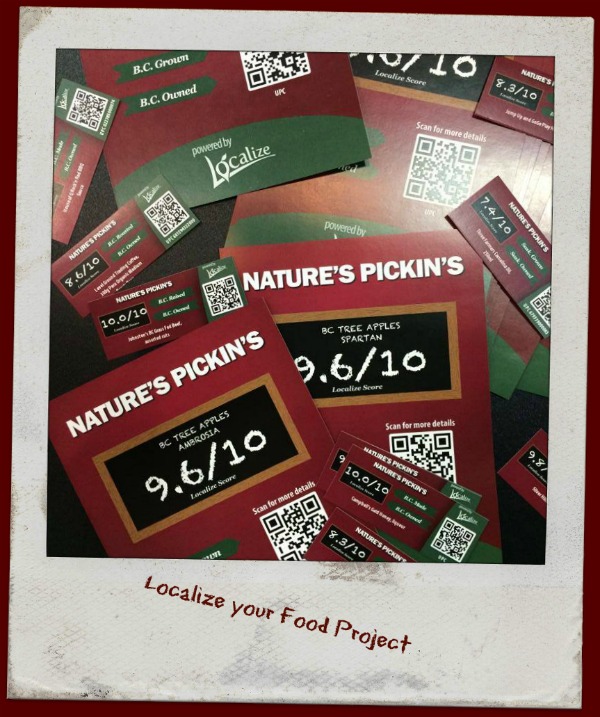 We are not j
u
st a grocery store; we are a local grocery store. When we say local, we mean we work with small
scale and not-so-small s
cale local food producers. The province of BC is rich with talented "foodies" that create products that are unique, distinct and showcase the bounty of BC's food industry.
At Nature's Pickin's, we are the first in BC to bring in "Localize Your Food." A project highlighting the products on our shelves that are locally grown or
produced.
We would like to thank all the wonderful people, farmers and producers for participating with us in this project. To learn more about the Localize Your Food Project click here.
January 2022
Republica Coffee Roasters
Republica Coffee Roasters is a locally owned and operated artisan coffee roasteria in cloverdale BC, They are dedicated to providing their customers with the freshest and finest artisan-roasted coffees available. we carry 9 of their most popular blends.
Kaslo Sourdough Pasta
Kaslo Sourdough is a family owned business, located in the West Kootenays of British Columbia. We have applied the skills, knowledge and experience of baking sourdough bread over the past 22 years, to a whole new food, the world's first sourdough pasta - Pasta Fermentata™. We emphasize incorporating as many quality local ingredients as possible, including buying directly from the farmer, sourcing organic ingredients when possible, and using the finest quality flours our country is known for.
January 2022
ChocolaTas
ChocolaTas is a local chocolatier located right here in Abbotsford. Chocolate is our art, and we love what we do. Wim's unique talent for finding the perfect balance of flavour and texture creates the most exquisite chocolates. As owner in partnership with Wim, Veve enhances his creativity with attention to detail and planning. Her own individual talent is reflected in the elegance of the final products.They both share a passion for their business and are inspired daily to bring customers the ultimate ChocolaTas experience. They are also supported by an incredible team who are dedicated to making their overall vision a beautiful reality!
Edible Gardens
Balsamic Happiness to drizzle, dip, and decorate. One of our favorite Local companies we have the pleasure of working with. Along with beautiful balsamic reductions, we also carry Edible Gardens spice blends such as Herbes de Provence, and their 18 year Balsamic Vinegar; a "rich, velvety, ultra versatile and is among the most prized of the Modena Italian elixirs having been slowly time aged in oak barrels." This would be a beautiful gift for any Foodie who desires the best Balsamic on the market.

January 2022
True North Kettle Corn
At True North Kettle Corn They are a family-run business located in the beautiful Fraser Valley, 100 KM east of Vancouver, B.C. based in Chilliwack, they offer a treat guaranteed to tickle your taste buds!!! Dawn is one of the owners who you will see delivering to our store every week with a giant smile on her face always so happy to bring in fresh popped Kettle Corn to the store! & a little FYI the caramel corn is Jodi's Favourite!!
SweetMonk
Kelsey & Nicole are the creators of this local product made in Surrey BC. SweetMonk is an all natural, zero calorie sweetener that tastes delicious. There is no bad aftertaste. It contains no sugar and has no affect on your glycemic index. It is really quite simple. SweetMonk is pure. SweetMonk is easy to use. there is nothing else quite like it out there.